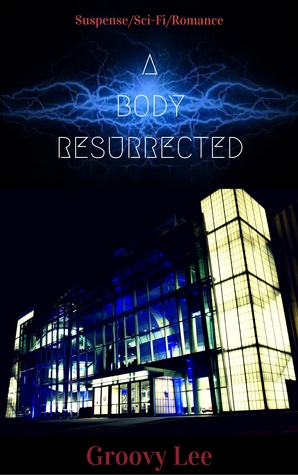 Sixteen year-old Mira is an Egyptian girl who lives a quiet life in her small village in Lower Egypt 3303 B.C.E. But two visitors from the planet Aut are about to change that. The first "flying metal" that whips across the sky carries a murderous plague by the name of Demen. The second one that follows, brings a bounty-hunter named Weir. Against her father's wishes, Mira becomes Weir's accomplice in his mission to apprehend Demen before another woman dies by his hands.
But there's a problem: Demen is now a powerful Pharaoh in the city of Sharkura. Will apprehending him cost Weir and Mira their lives?
Almay, California, USA, twenty-first century:
Tina Leggs oversees the artifacts and exhibits of the Graham-Arlee museum. She has no idea that the mummy exhibit that's drawing huge crowds, is the same Demen that her ancestor, Mira, bravely faced centuries ago.
Demen is no longer a powerful Pharaoh. Now, he's nothing more than a museum exhibit since he was discovered in the Valley of the Kings. But a rare occurrence will give him life once more. And his desire to kill the misery known as woman is as strong as ever.
Enter Q, a second bounty-hunter sent from Aut to capture him. Like Mira, Tina has been cast into the role of ally to this handsome visitor. Amid the destruction Demen is causing, and the risk to their lives to stop him, they realize their deep love for one another.
But, will she leave her family on Earth for the sake of that love?
Ladies and gentlemen, please put your hands together for the author of A Body Resurrected, Groovy Lee!
1. Tell us a little bit about yourself.
I live in Nashville, TN in the deep south where the number four has two syllables. I somehow did not acquire that distinct Southern accent, but I am accustomed to expressions of "Yall", "Ain't", and when I'm really mad–"Ain't gonna!".
I'm addicted to bottled tea and cooking shows; I also crochet and collect crystal. My best friend and Queen is my daughter who gets daily foot massages from me.
My most favorite time of the year is tennis season. When the French Open, Wimbledon, and The US Open are airing, you can look for me, but you won't find me. Unless you know where my 53″ television set is.
2. When did you start writing?
I was an avid reader as a child, and that sparked a vivid imagination. I've been writing since I could hold a pencil in my hand. But what got me writing seriously was the old Harlequin Classic love novels. I became hooked the moment I began reading the works of Janet Dailey and Violet Winspear. And I wanted to write love stories that made others feel as good as theirs did.
3. Do you recall the moment you first conceived the idea for A Body Resurrected?
For my new release, A Body Resurrected, it was the moment my daughter suggested I write a book after my favorite genre of movies, those with monsters in them. One day, we were watching one such movie and she said, "So, why don't you write one?" The storyline and characters began forming right then.
4. How did you arrive at your new release's title? 
A Body Resurrected is about an evil serial killer in early Egypt who met his end wrapped as a mummy. But then a rare occurrence happens and in our present day, he's given life again, which explains the title. There were other titles, but I'm too embarrassed to mention them.
5. Using five words or less, describe the protagonist in A Body Resurrected.
Mira and Tina are strong, courageous, loyal, smart women.
6. What does a typical writing session look like for you? 
When I'm at the beginning stages, I write upstairs in my bed while Perry Mason is on the television. When I start the editing process, I'm downstairs at the computer when no one's home, and the house is quiet.
7. What is your favorite book?
Believe it or not, my favorite book is any written by Dr. Seuss. I think he was such a brilliant, one-of-a-kind, children's author. His books held serious moral lessons, and he was able to tell them while making reading a fun thing to do.
8. Any project in the works? 
I've just released my latest, but I plan to release a Romantic/Suspense in the fall (no title yet). It's about a precious heirloom that gives the holder power to rule a family dynasty. Family members are killing one another to obtain this precious jewel. The protagonist has no idea it's in her possession.
9. How long does it usually take you to write a book? 
From six months to a year.
10. In your opinion, what makes a story 'good'? 
A story that can keep me glued to the pages, touch all of my emotions, have twists and turns I didn't see coming, and last but not least, have a romantic interest. All this without being gory, graphic, and assaulted by the "F" bomb.
11. What advice would you give to aspiring writers? 
Learn your craft. Often times, what's in our heads doesn't come out the same when you write it on paper. We must learn how to master this by reading, and or, taking classes. Write what's in your heart; not what you think your readers want. Not everyone is going to like what you write, and that's okay. Be happy about those that can't wait for your next book to come out. And HAVE FUN!
And now for a game of "Which Do/Would You Prefer?" 
1. Books or movies? 
Both.
2. Summer or winter? 
Summer, please.
3. Nights in or nights out? 
Nights in. It's a dangerous world out there.
4. Living in the city or living in the country?
Living in the country. Give me space!
5. To find true love or to win the lottery? 
True love. As that old saying from the movie, Mahogany, goes, "Success is nothing without someone to share it with."
6. To never speak again or to never eat solid food again?
To never speak again. I love food too much. We're having an affair.
7. Drinking a glass of expired, curdled milk or eating a bowl of cold, slimy worms?
I grew up in the country. So, it's a glass of expired, curdled milk known as buttermilk. And we used to crumble corn bread inside out glasses and have a good, country meal.
8. Finding yourself caught in the middle of a hurricane or finding yourself caught in the middle of a snowstorm? (Note: in both scenarios, you'd be outdoors and have no access to shelter.)
In the middle of a hurricane, it's kind of exciting. I hate winter.
9. To never again eat a piece of chocolate or to never again drink a cup of coffee?
Although I'm this close to being a chocoholic, I need my coffee.
10. Being two inches tall or being two stories tall? 
I'm already two stories tall, so I'll just stay that way, thank-you.
11. Finding yourself trapped in the universe of The Walking Dead or finding yourself trapped in a slasher film?
Hands down, The Walking Dead. I can't get enough of it. Put me in, please.
12. Have every day be Saturday or have every day be Friday? 
Have every day be Friday. It's usually rest-and-do-what-you-want-day.
Thank you for joining us, Groovy Lee!
Readers: want to connect with Groovy Lee? You can find her on Goodreads and Facebook. Also, be sure to check out her website and blog.